We are passionate about raising the standards within the organic industry by our own example.
We are amongst the few herbal companies in India to receive HACCP, GMP, ISO 9001-2008 and Kosher Certifications. We have Organic Certifications from Control Union and SGS as per USDA, EU and NPOP Organic Standards.
From the preservation of seed to sowing, from cultivation to harvesting, from processing to production, through sales and marketing, each step of the way is a testimony of our commitment to integrity, accountability and responsibility for Holistic Quality Assurance.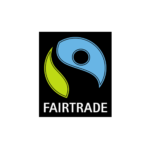 Fairtrade America
Fairtrade is a global movement for change, represented in the United States by Fairtrade America. We work directly with companies, consumers and campaigners to secure a better deal for farmers and workers.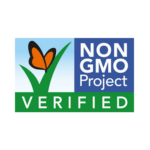 Non-GMO Project Verification
A plethora of ORGANIC INDIA's Tulsi teas and herbal supplements with the exception of Chyawanprash have been verified as Non-GMO. This verification authenticates the integrity of ORGANIC INDIA seeds, herbs and products as natural, heritage strains. Non-GMO Project is a non-profit organization raising awareness about the dangers and unknowns of genetically modified foods and encouraging government to allow consumers to make informed decisions about purchasing GMO products. A current list of our products carrying this logo may be found here. Additional products are in the process of becoming Non-GMO Project Verified.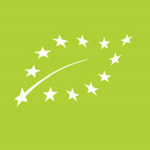 EU Organic Certification
The EU organic logo guarantees that the product in question complies with the common European organic food standards. Consumers buying products bearing this logo can be confident that at least 95% of the product's ingredients have been organically produced, the product complies with the rules of the official inspection scheme, the product has come directly from the producer or preparer in a sealed package and that the product bears the name of the producer, the preparer or vendor and the name or code of the inspection body. The hope is that in the long term the EU logo will be able to solve the trade problems that the organic food sector faces today.
NPOP India Organic
Indian National Programme for Organic Production & India Organic Logo is governed by APEDA, which provides national standards for organic products through a National Accreditation Policy and Programme. The aims of the National Programme for organic production include: (1) To provide the means of evaluation of certification programmes for organic agriculture & products as per internationally approved criteria. (2) To accredit certification programmes. (3) To facilitate certification of organic products in conformity to the National Standards for Organic Products. (4) To encourage the development of organic farming and organic processing.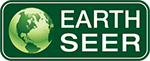 EARTH SEER
This new standard reflects a sustainable business commitment which inspires, promotes and supports well-being and respect for all beings and for Mother Nature. Earth Seer stands for the following criteria:
Ethical
Accountable
Reliable
Trustworthy
Holistic
Socially, Environmentally and Economically Responsible

GMP – Good Manufacturing Practices
SGS GMP certification verifies that all required practices necessary for an effective food safety program are being followed. It addresses hygiene In all aspects of the SGS manufacturing process, including premises and equipment, primary production, packaging, warehousing, distribution, pest control and waste management, as well as routine personal hygiene of personnel. ORGANIC INDIA Pvt. Ltd. meets the requirements of Codex Allmentarius Commission Guidelines, Recommended International Code of Practices, General Principles of Food Hygiene. CAC/RCP 1-1969 Rev. 3 (1997).

HACCP – Hazard Analysis & Critical Control Points
HACCP based Food Safety Management System registration and certification verifies that World Health Organization standards are met in the management of food safety and hygiene. The HACCP based FoodSafety Management System Registration is based on the "Criteria for assessment of an operational HACCP system." It is an accredited registration scheme for assessing the operational status and performance of a HACCP based Food Safety Management System to ensure the safety of foodstuffs. Organizations that successfully complete the assessment earn both a highly regarded HACCP certificate and registration, communicating to consumers, retailers, governmental authorities and other interested parties that they can have justified confidence in the way that organization controls food safety and food hygiene.

ISO 9001 : 2008
ISO Certification has become an essential pre-requisite, world over. There is no better guarantee than ISO Certification in earning the buyer's confidence and recognition for a product. internationally. ISO standards ensure vital features such as quality, ecology, safety, economy, reliability, compatibility, interoperability, efficiency and effectiveness. They facilitate trade, spread knowledge, and share technological advances and good management practices. ISO standards provide practical solutions and achieve benefits for almost every sector of business, industry and technology, and for all three dimensions of sustainable development – economic, environmental and social.
USDA – United States Department of Agriculture
The USDA organic certification verifies that all United States Department of Agriculture regulations, requirement and specifications are adhered to. It covers a wide range of detailed monitoring and control measures. It is one of the most comprehensive and demanding certification systems to ensure absolute commitment to Organic Certification qualifications as established by the United States Department of Agriculture.

Control Union Certifications
Control Union Certifications World Group is an internationally recognized certification organization and carries out inspections and issues certification for sustainable agricultural, processing and production methods. It certifies that raw materials originate from organic cultivation and are processed using organic methods. Control Union verifies that products have been cultivated according to sustainable production methods by means of supervising, testing, inspecting, assessing and certifying them as per the regulations EEC 2092/91, NOP of USDA (National Organic Programme of United States Department of Agriculture), JAS (Japanese Agricultural Standard).
OU Kosher
The OU logo indicates that a product may be consumed by all those who observe kosher dietary laws, as well as by many others who have special dietary requirements. Today, manufacturers and consumers alike view the logo as an independent verification of quality, integrity and purity. They know, too, that the reputation of the Orthodox Union is unmatched for reliability and for meeting the highest kosher standards. By far the largest of the kosher certification agencies – and by far the most extensive in its global reach – the Orthodox Union is renowned for its ability to serve its clients' needs promptly and efficiently. The conferral of OU Kosher certification on our brand raises its profile in the market place and helps to expand our market share. When a product is certified Kosher, the consumer can be assured that every ingredient going into that product is identified and sourced with the highest integrity.

Soil Association
Established since 1973, the Soil Association certifies over 4,500 farms and businesses all over the world. Experience, knowledge and expertise in all aspects of the organic sector, means the Soil Association symbol is the most recognised organic mark in the UK today. The Soil Association standards not only meet the UK government's minimum requirements but exceed them – especially in areas concerning the environment and animal welfare.
Halal Certification
Halal Committee – Jamiat Ulama – E – Maharashtra (JUM) looks after all matters pertaining to the general application of the term Halal with specific reference to Islamic dietary laws. Jamiat's membership comprises of leading theological bodies (Sharia Committee) & professional individuals of the country (Technical Committee). Jamiat enjoys worldwide recognition as the only National Body from India authorized to do Halal Certification of Indian Products.